Category Archives:
clouds
Clouds have been used a lot in art/music, but this song does bittersweet spin on the concept. Sobiech, who was diagnosed with terminal cancer, wrote this song as a goodbye to the love of his life and life itself. Before … Continue reading →
In this interstice, Macauley discusses the idea of a type of clarity that only the clouds can provide. He says that "the earth…draws moist thoughts down by force into itself [and that] the same process takes place" in air. Almost … Continue reading →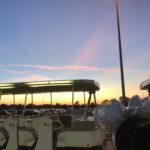 This gallery contains 2 photos.
These were the photos I spoke of in class.